Media Kit
AWE Overview
The Atmospheric Waves Experiment (AWE) is a NASA Mission of Opportunity that will provide the first global characterization of small-scale atmospheric gravity waves (AGWs) that originate in Earth's lower atmosphere. AWE will unravel the mystery of how AGWs affect space weather, which can disrupt navigation, tracking, and communication systems.
AGWs are invisible pulses of air mainly caused by disturbances in the troposphere, ranging from strong winds flowing over steep mountains to powerful thunderstorms, tornadoes, and hurricanes. As AGWs propagate upward, they grow rapidly in amplitude and can quickly transport energy and momentum from the troposphere into the ionosphere-thermosphere-mesosphere.
The AWE payload consists of a single instrument, the Advanced Mesospheric Temperature Mapper (AMTM), attached to the International Space Station in a nadir-viewing configuration. Once in place, the AMTM instrument will capture wide field of view nighttime images at the rate of one image per second for two years. The AMTM will produce high-quality temperature maps of AGWs near the mesopause region using well-characterized infrared emission lines of Earth's hydroxyl (OH) airglow layer.
AWE Quick Facts
Launch: November 9, 2023 via NASA's SpaceX CRS-29 (Commercial Resupply Service) mission to the International Space Station
Operations: Two-year observation from the International Space Station
NASA Science Mission Directorate: Heliophysics Division
PI Institution: Utah State University leads the mission, science investigation, science operations, and data analysis
Mission Operations: Space Dynamics Laboratory provides the flight instrument and mission operations center

Media Contacts
NASA
Denise Hill
(202) 308-2071
Utah State University
Mary-Ann Muffoletto
(435) 797-3517
Space Dynamics Laboratory
Eric Warren
(435) 713-3054
In the News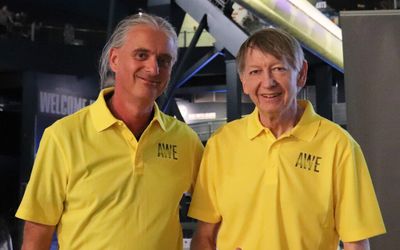 NASA - November 16, 2023
New Principal Investigator to Lead NASA's AWE Mission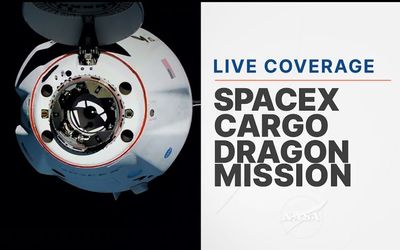 NASA - November 13, 2023
Expedition 70 SpaceX Dragon CRS-29 Cargo Ship Space Station Docking - Nov. 9, 2023